Rievent Platform v13.0 was released Wednesday November 3rd. This update primarily accommodates platform maintenance and internal development; however, the following enhancements were also included:
Purchase Receipt: For all eCommerce transactions, the Live Event Activity Date has been added to the purchase receipt.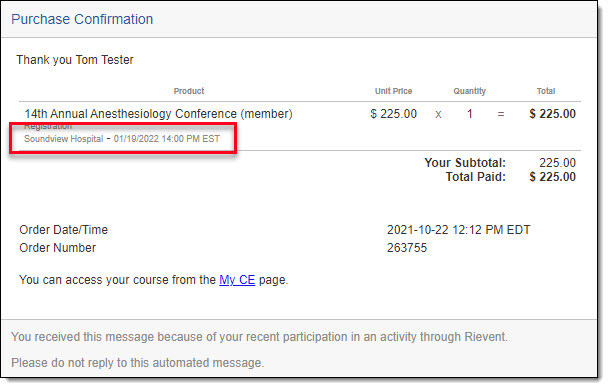 Confirmation Email

: The Confirmation email now links directly to the PDF certificate

(versus to the certificate confirmation page).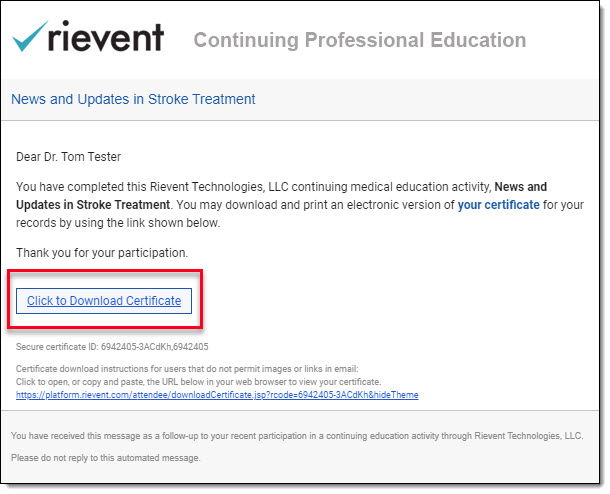 Events Calendar

: For any live events that include the "Additional Details" field, this information will now display below the primary event information. Before this update, the "Additional Details" field displayed above the "Event Info."