When creating any type of test or survey, there is an Additional Options button at the bottom of the page that contains the checkbox to enable/disable the randomize question feature. 
You can also pin certain question(s) in a specific spot so that all the all questions will appear randomized except for the "pinned" ones.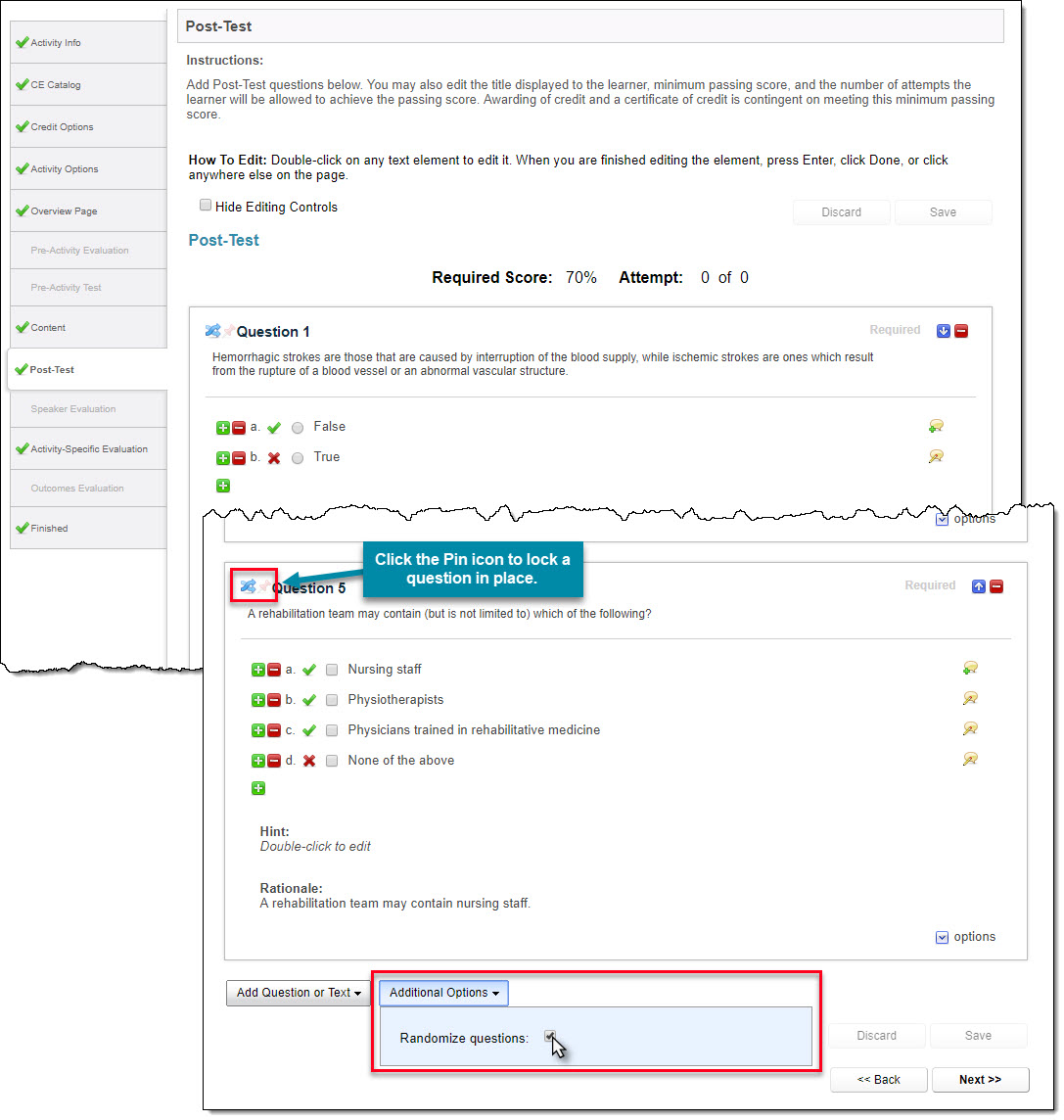 You also have the option to randomize the answer choices for any test or survey question. Click the Options drop-down menu for an individual question to enable answer choice randomization for that specific question.
Just like test question randomization, you can pin certain answer choices in place. Pinned answer choices will always appear in the same spot.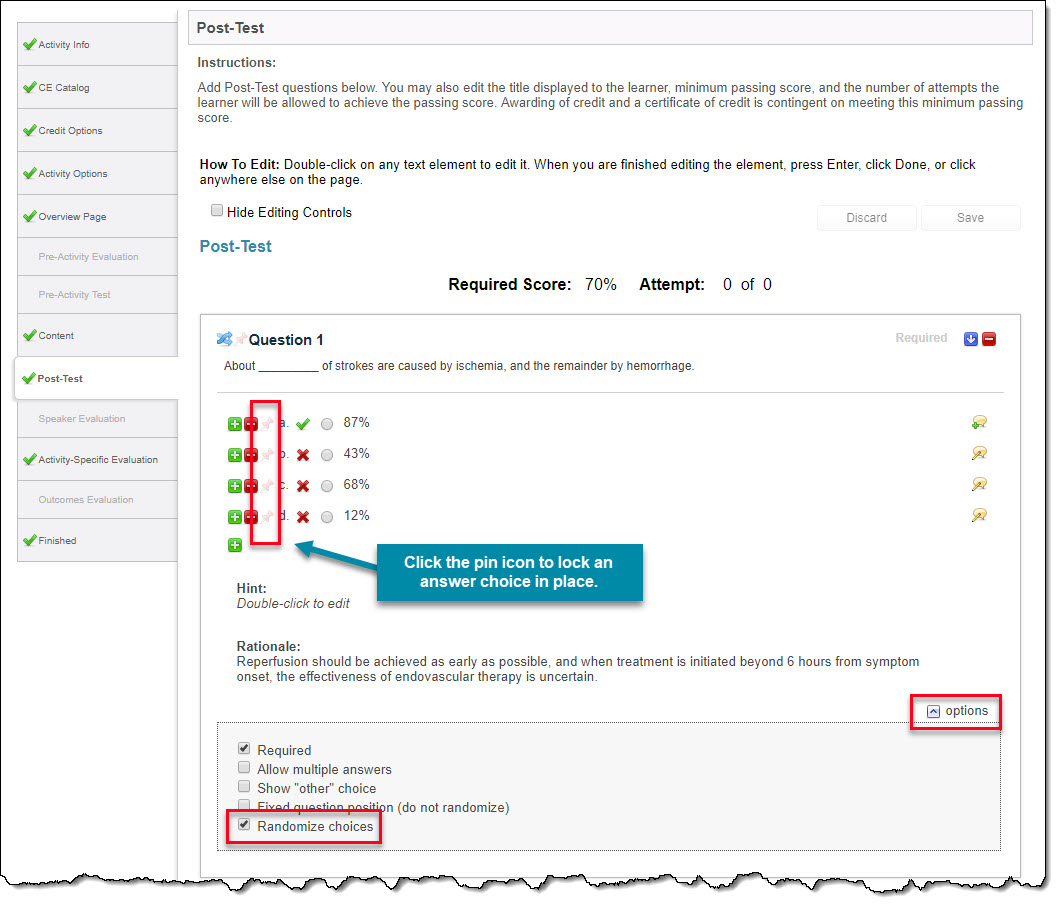 Additional Questions
Are questions randomized for "Learner A" between his/her attempts at a test?
No. The questions and/or answer choices will be randomized for the learner's first attempt at the test. Subsequent attempts will show the randomized questions and/or answer choices in the same order as they appeared on the first attempt. 


Do all learners see a different randomization for the questions and/or answer choices?.
Yes. The test question order is randomized for each learner that attempts the test. For example, when "Learner A" goes through the test, the system will take the original test question order and randomize it to the learner. When "Learner B" goes through, the system will randomize the original question set again, which will show in a different order than the question set that "Learner A" completed.