Rievent Platform v9.4 was released Wednesday, July 20th at 7am ET. 
This update primarily accommodates platform maintenance issues, but we've also added a new feature for admins that makes it easy to access learner transcripts, as well as a new feel for the data entry process.
New! Save Transcripts as PDFs
From the MyCE page, when learners click the Printable Transcript button, they can download/save their transcript as a PDF.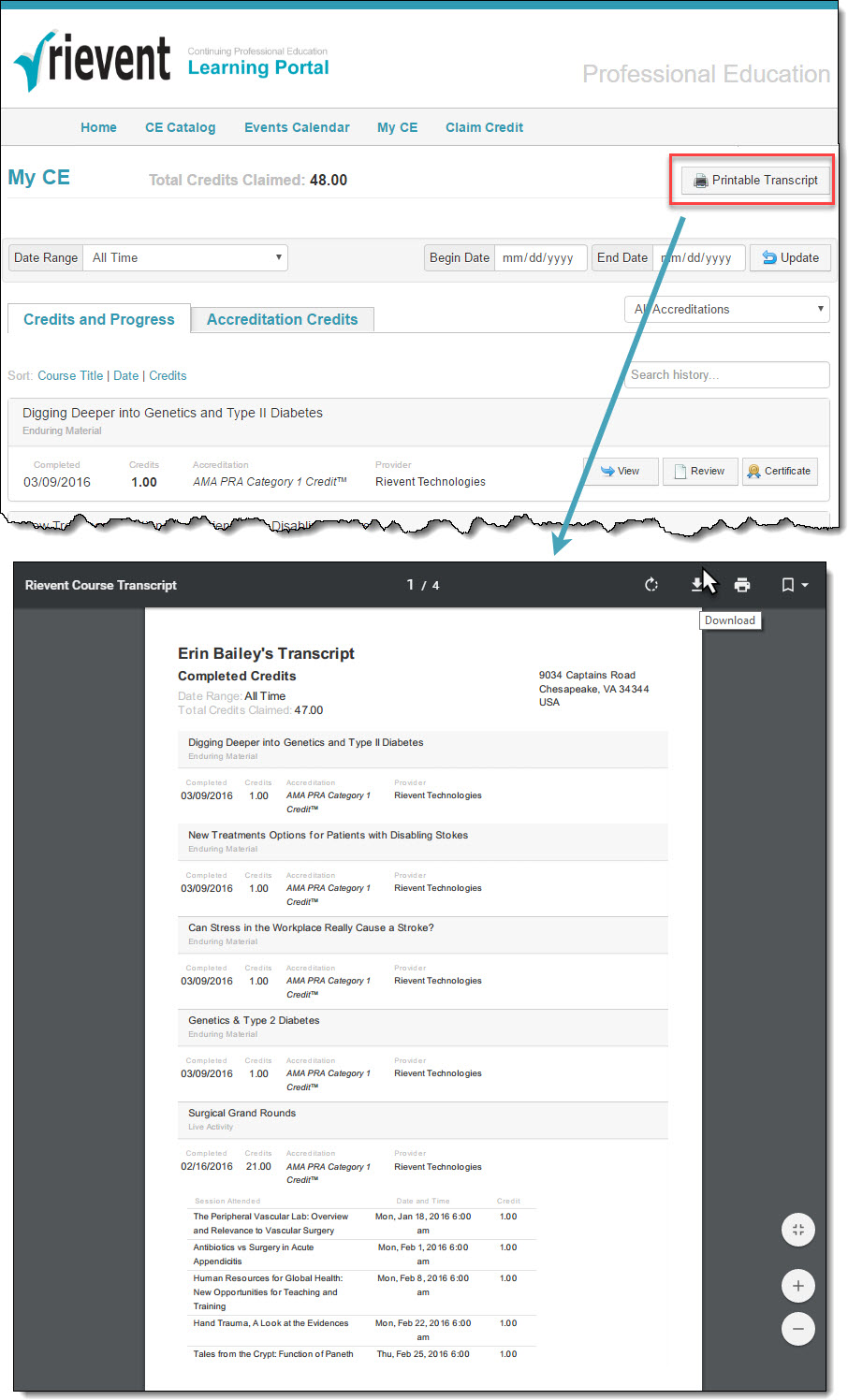 New! Learner Transcript button in the Admin Portal
Administrators can now view, download, or print learner transcripts from the Accounts tab. All of the learner's certificates can be printed/downloaded from this location as well.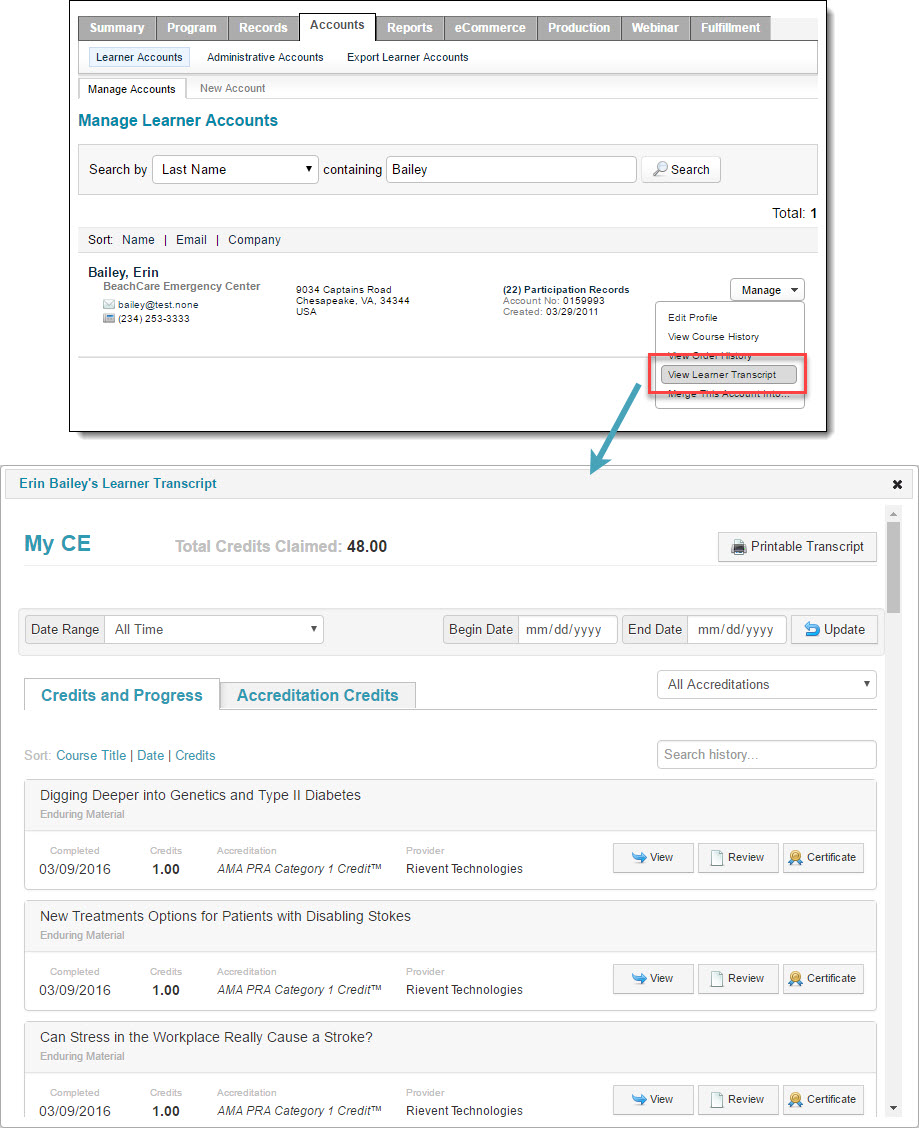 Enhancement Updated Look for Data Entry
When performing data entry, the entire process now appears within a pop-out window, creating a more streamlined workflow. 

Enhancement External Referrer ID data added to the "All Learner Account" .CSV Export 
When exporting the .CSV file for all learner accounts, External Referrer ID data is now included in the export. For customers that may have more that one external referrer ID, a separate column for each will be included in the export.