First select the activity from the Manage Your Program menu and click on the Program tab. From the Program Information page, click the Delete button in the upper right hand corner.
All participation records in the activity must be deleted before deleting the activity itself.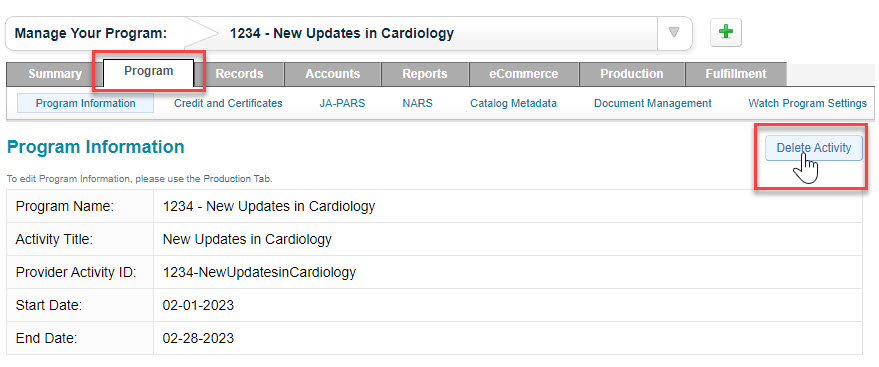 Check the box and then click the delete button. Once an activity is deleted it cannot be recovered.