Customers have been asking for online access to how-to guides and other helpful reference material, and we've responded! The Rievent team is proud to announce the launch of our updated ticketing support portal page.
The support portal page, accessible from support.rievent.com, now offers much more than ticket management. Here is what the page looks like: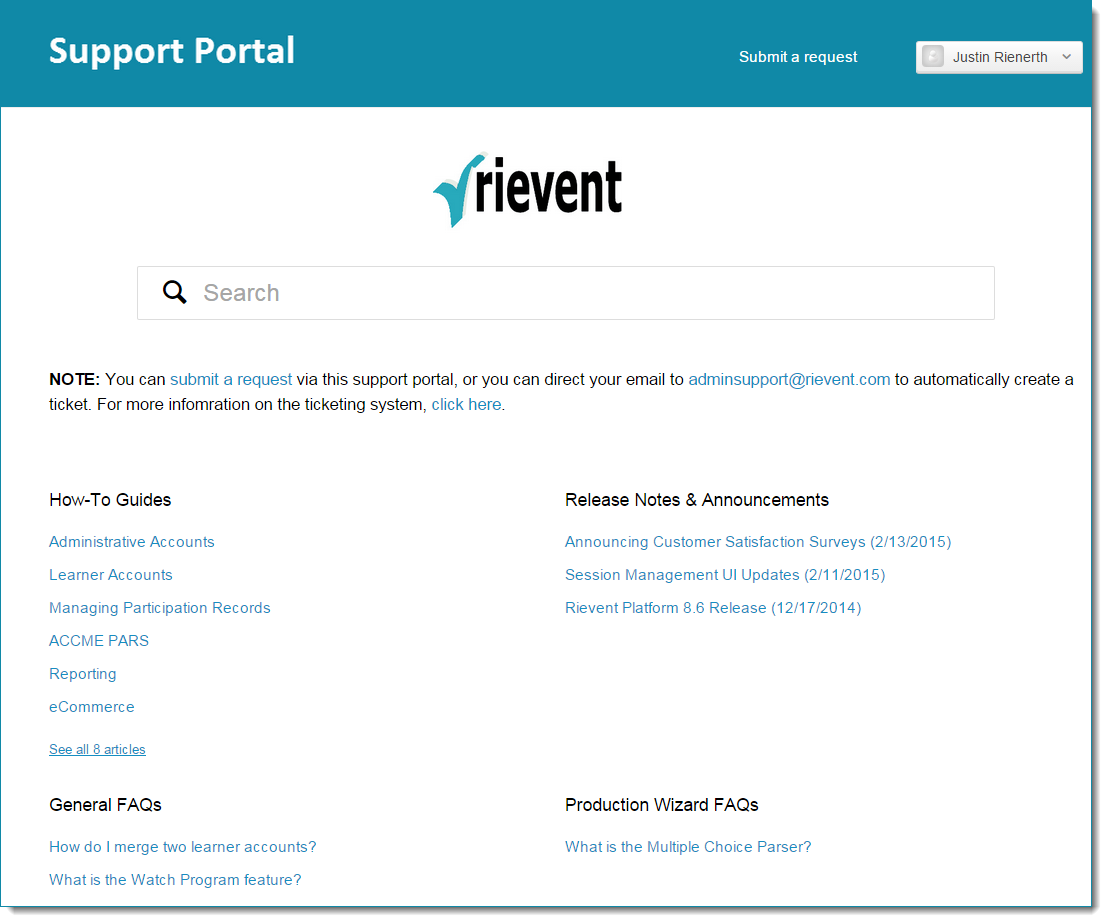 As you can see, we've added links to your how-to guides, announcements, FAQs, and platform release notes. There's also a built-in Search field to make finding answers to your questions even easier. We encourage you to visit the portal to explore your resources as well as to search for the answers you're looking for, but please be assured we are still supporting our adminsupport@rievent.com email for sending support requests as well as all the ticket management features we've been providing from support.rievent.com.
We will continue to keep this page current so we welcome you to visit often!