Version 8.8 of the Rievent Platform was released Thursday, July 16th at 7am ET. 
This update primarily accommodates platform maintenance issues, but we've also added a few enhancements to the Live Events tab, as explained below with the following images:
An upgraded calendar widget makes it much easier to select the dates and times for events and sessions.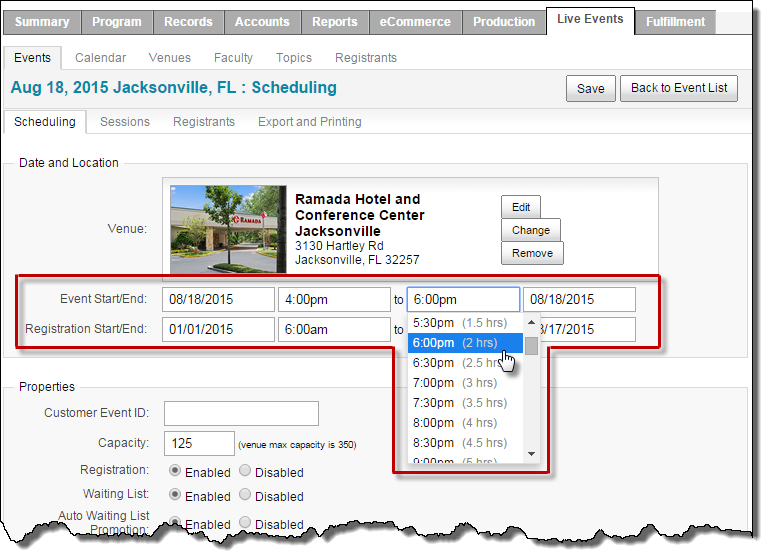 On the Live Event Sessions tab, a new accordion-style layout condenses the page to make it easier to navigate when creating or editing sessions.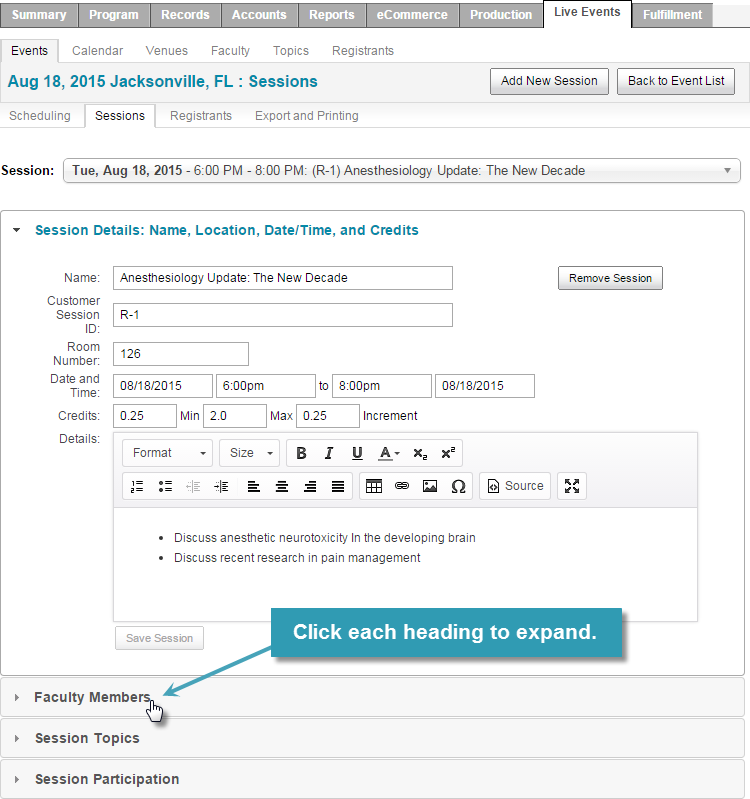 We've also added a new Session Participation tab for managing individual session attendance. In addition to seeing the number of learners who attended the session, administrators can quickly mark learners as having attended the session.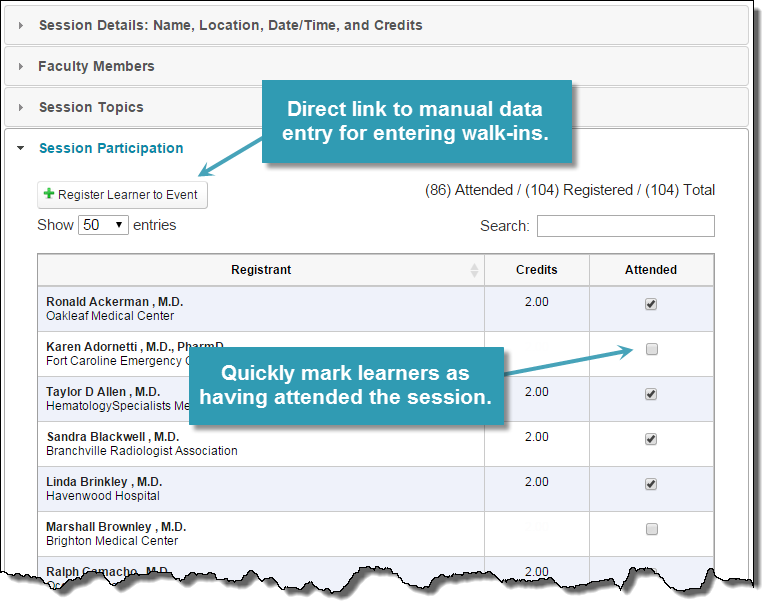 Feel free to let us know how these enhancements help with live event management. Your feedback is valuable to us.