Version 8.6 of the Rievent Platform was released at 8am EST Wednesday, December 17th. 
This update enhanced the user interface and experience on the My Courses page and in Live Event registration. On the My Courses page, learners now have access to a new tab to view their total credits by accreditation type, as well as a new dropdown menu to filter and view their course history by accreditation type.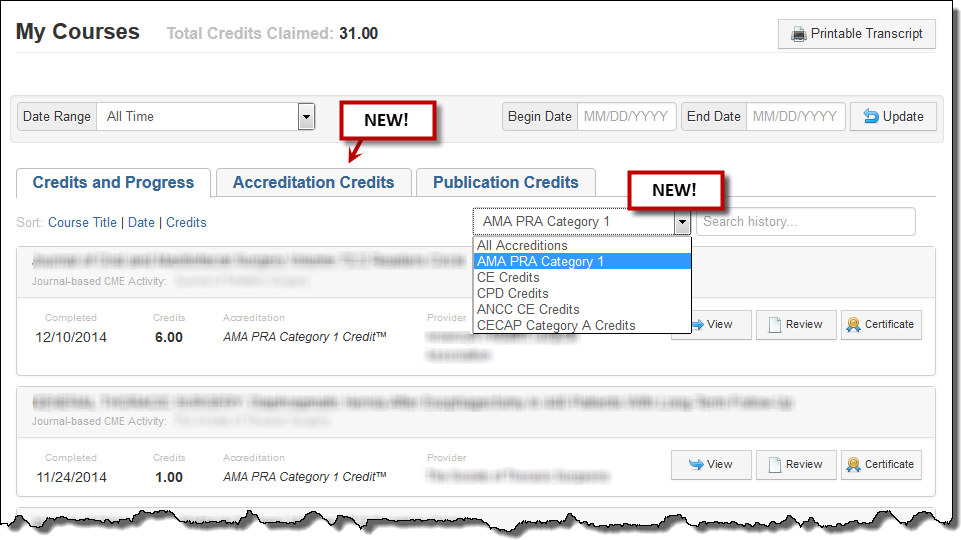 For multi-day live events, the event chooser page and registration confirmation email now include the start and end date and time for the event.



In addition, on the Administrative Dashboard Reports tab, the Program Participation Details Report, available in Aggregate Reporting, includes new columns for Client Group, Origin URL, Site Code, Post Test Score, Attempts, and Pass or Fail. (NOTE: The Complete Program Results export for an individual activity also includes the new columns for Client Group, Origin URL and Site Code)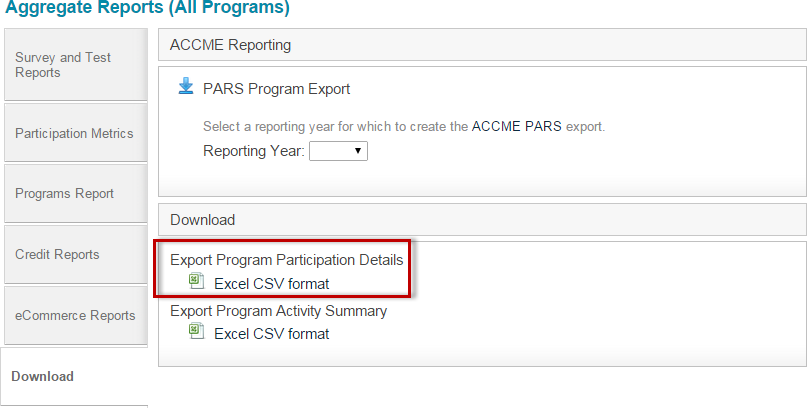 Lastly, from the Accounts tab, administrators can now add comments or notes (up to 5,000 characters) to learner account profiles.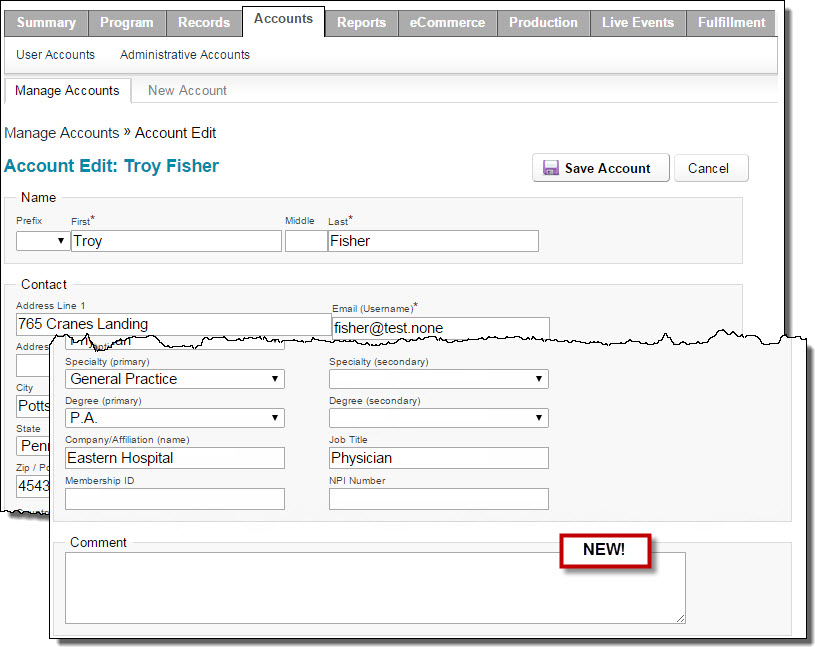 Other updates involved platform maintenance.